Grants
Grants are awarded through AgeSmart Community Resources to nonprofit organizations serving older adults, caregivers, and grandparents raising grandchildren throughout the Planning and Service Area (PSA). The PSA includes Bond, Clinton, Madison, Monroe, Randolph, St. Clair, and Washington counties. Grant applications are submitted and reviewed by the Planning Committee of the Advisory Council. Recommendations are then made to the Advisory Council, and presented to the Board of Directors, who vote to approve the grant allocations. Grants are awarded on a three-year cycle.
These grants are supported with federal funds authorized under the Older Americans Act, and are targeted to meet the highest priority needs of persons 60 years of age and older. Eligibility for any of these programs is not means-tested, and the services provided are available to any older adult who resides in the PSA.
If your organization is interested in applying for funds, contact AgeSmart Community Resources at
ask@AgeSmart.org
.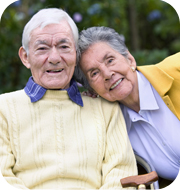 Request for Proposals for Grant Cycle FY 2024-2026
AgeSmart Community Resources announces the availability of funds for services to persons 60 and older during FY2024 (October 1, 2023 to September 30, 2024) with possible extensions in FY2025 and FY2026. Not-for-profit agencies are preferred. For-profit agencies must be approved by the Illinois Department on Aging, if a not-for-profit is unavailable for service provision.
Counties Served: Bond, Clinton, Madison, Monroe, Randolph, St. Clair, and Washington
Grants will be awarded for the following services:
Title III-B
Title III-C
Letter of Intent and Application/Budget must be submitted via AgeSmart Grants Portal at https://agesmart.smartsimple.com
Grants Portal Instructions
Grant Award Process
Questions should be submitted to RFP@AgeSmart.org
AgeSmart Policy 02.401 (OAA Grants Award Process and Applicant Requirements)
AgeSmart Policy 02.405 (Appeal of Awards)