About AgeSmart
Mission
AgeSmart Community Resources enhances the lives of older adults, persons with disabilities, and veterans through advocacy, action, and answers on aging.
Vision
AgeSmart's vision is that all people embrace their own aging, create and implement a plan for aging, and live in communities that support their efforts to live well.
Purpose
If you are over 60, a caregiver for an older adult, or an individual with a disability, AgeSmart is here to help you find the right resources to meet your current and future needs. Our dedicated staff is up to date on the latest training and we are a leading authority on the aging network. AgeSmart offers confidential and unbiased guidance to access services to Age Well Your Way. AgeSmart funds grantees to provide services and resources in a seven-county area in Southwest Illinois.
Populations we serve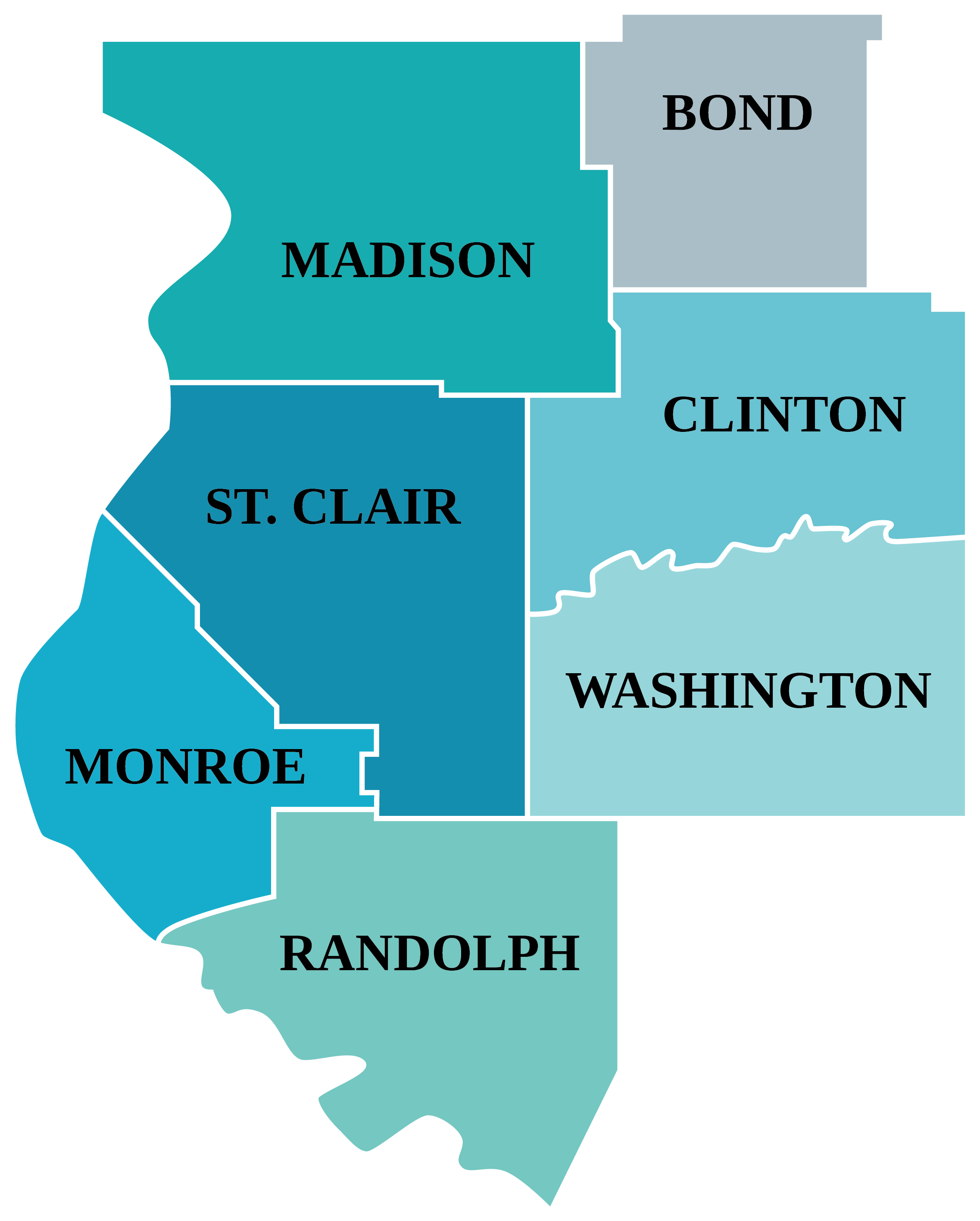 Board
Rita Boyd, Randolph County
Terrence Duncan, PhD, St. Clair County
Eugene Dunkley, Secretary, Bond County
Sean Eifert, Bond County
Anita Ewing, St. Clair County
Donna Frederick, Treasurer, Monroe County
Rafael Him, Clinton County
Cynthia Johnson, Vice President, Monroe County
Michael Niermann, Madison County
Klay Tiemann, President, Randolph County
Connie Turner, Monroe County
Steven Wolf, St. Clair County
Advisory Council
Angela Banks, St. Clair County
Kelly Barbeau, St. Clair County
Connie Barre, St. Clair County
Deborah Carter, St. Clair County
Venita Dixon, St. Clair County
Judy Hevner, Washington County
Cindy Hill, Vice Chair, St. Clair County
Doreen Hoosman, St. Clair County
Bhagya Kolli, Secretary, St. Clair County
Larry McLean, Chairman, St. Clair County
Erin McNamara Stafford, Madison County
Cheryn Sutton, Randolph County
Lori Vernier, St. Clair County
Development Association for the Aging
Johnnie Anthony, President, St. Clair County
Sharon Byrd, Secretary, St. Clair County
Tom Dawdy, MD, Bond County
Michael Lundy, Madison County
Elaine McNamara, Bond County
Joy Paeth, St. Clair County
Rich Stevens, Bond County
Tieshka Williams, St. Clair County
Steven Wolf, Treasurer, St. Clair County